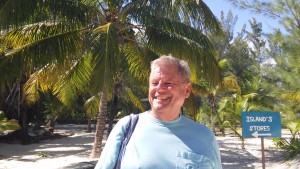 Hi, This is Thomas Bruck.  I have recently had people encouraging me to do a Blog.  Well here it is!  Many of us can feel the stress of living on Earth today.  For many, it is a challenge to even get proper food and housing.  For others the stress of working long hours at one or more jobs leaves little time to enjoy all that life has to offer.  It is easy to become depressed and make choices out of what is wrong with life rather than from a powerful place.
Let's go back to the reasons we created all of this in the first place.  We are unlimited spiritual beings who have come to planet Earth because we choose to.  No one forced us to come here.  And being unlimited and eternal we get to choose whatever life experience we desire. It's a game of let's pretend.  We pretend we are mortal and limited and we entertain ourselves by creating an environment that is both challenging and trans formative. So this is the big picture.
The small picture is us in our human space suits creating all the events that invoke the drama and excitement that living in a limited space time continuum presents.  We give ourselves temporary amnesia.  Then we play the game of waking up to the truth of who we are.  As I make my daily decisions I do the best I can to keep the big picture in my awareness.  It helps me be more calm and allows me to be more forgiving of myself and others.
If you can know that all of your decisions are made by you and that no one else is doing anything to you. You will feel more at peace.  You will spend less time in judgment and getting even and asking why and just knowing that it is all on purpose. Your purpose! From my heart to yours, Thomas