Our book: From My Heart to Yours is available on Amazon in paperback and e-book!
You can also purchase an autographed copy by contacting us!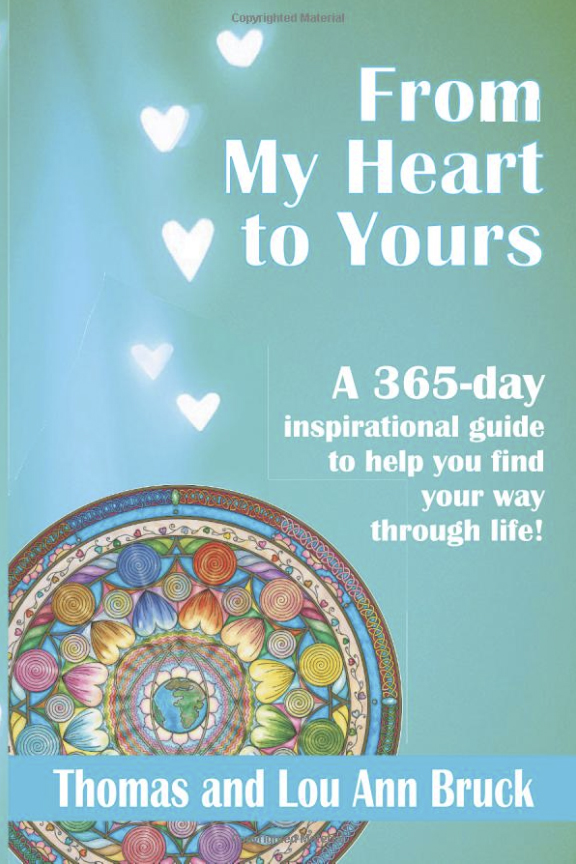 Reviews are in:
5.0 out of 5 stars Positive energy
Reviewed in the United States on May 15, 2022
From the first opening of this volume I felt the spirit of light, sincerity, and energy that emanates from the pen of Thomas Bruck…. A glow like that of an energy core creates an environment of positive thoughts and sharing of the love which is the Bruck life. I was blessed some years back to have come to know both, Thomas and LouAnn and experience their joie de'vivré, and find this theme so resemble in their daily journal. I am always anxious to share pages with other dear friends to help enrich their lives……
Kind regards, John Hutmacher
5.0 out of 5 stars unblock the energy that gets in the way of love
Reviewed in the United States on May 11, 2022
This is a treasure trove of inspirational meditations to help you unblock the things that keep us from sharing our emotions and love. When we hold onto anger or resentment for things said or unsaid in a relationship we deprive ourselves of being in the moment and missing out on the love we seek. We're all our worst enemies. These daily reminders help us refocus on what's important and let the energy of love pass through us. It's a great guide book and deserves to be widely read. Nancy P.
Click here to purchase our book on Amazon.