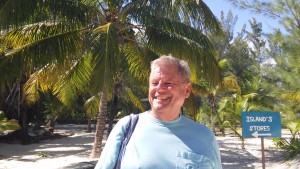 A few years ago I was listening to a sports talk show on radio.  They asked the listeners, ninety percent male, to name their favorite sports movie.  I was delighted to hear the winner was Field of Dreams.  I would have thought it was the Rocky movies or other macho movies of that genre.  I was impressed that the listeners could be moved by such a spiritual and metaphysical movie.
Lou Ann and I have been honored to be on the staff of the Illuminate Film Festival in Sedona the past two years. Here is an excerpt from the Illuminate Film Festival website:
Humanity craves inspiring stories that push us along on our journey toward happiness, freedom, abundance and peaceful coexistence.
Our purpose at ILLUMINATE is to showcase cinematic gems that empower those who see them to live kinder, wiser, more enlightened lives.
We are on a committed dream team of volunteers who begin working on the festival in the fall of the previous year. The event is the during the first week of June.  Go to the website at IlluminateFilmFestival.com to see about being part of this transformative event.
Now I am thinking about films that have inspired me in my lifetime.  There are too many to list.  Just last year I loved Collateral Beauty and A dog's purpose.  I loved The Last Mimzy.  And of course It's a Wonderful Life! Others that have moved me are Dave, Serendipity, The Bucket List and Pontiac Moon.
Most of all I love movies that are about the heart.  I love movies about the underdogs who overcome so many obstacles against great odds to achieve their goal.  I want to be inspired to feel better about life and leave the theater glowing!
Wouldn't it be nice to have inspirational people like that in real life?  Think about someone you know that has made a big difference in your life and let them know about it.  If feels so good when someone acknowledges you for being there for them.  If we take the time to connect with more people and let them know how grateful we are that they are in our lives; the world will be a much better place!  From my heart to yours, Thomas